About the project – Aadarsh Gaon game
Inspired by rural village life in North India, this cooperative board game provides a way for players to build an ideal community or 'Aadarsh Gaon' through social problem-solving. The safe, risk-free setting brings players together to work as a team, think critically, and form strategies.
We are a team of researchers, students and volunteers from Amrita University who have been working on solutions for inclusive empowerment. We have spent a significant amount of time with the disadvantaged communities to understand the issues that hamper meaningful community engagement. And from our research and fieldwork, we found that serious games, especially board games like these, can make a huge, positive difference in their lives. This game-based approach has made our initiatives more constructive, relevant and meaningful. Players become active problem solvers in the community. They become champions.
So with your help, we can reach out to more individuals and communities who need games like Aadarsh Gaon.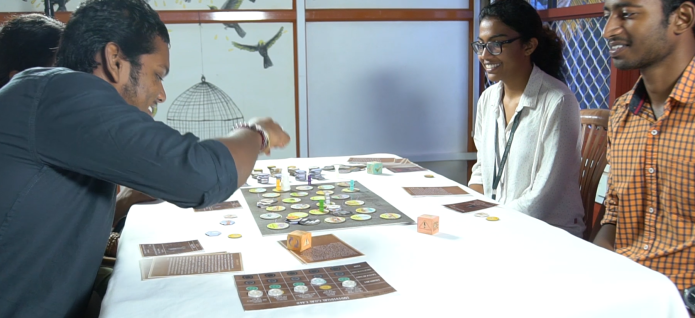 Select your perk – Are you 'Golden heart' or a 'Silver heart'
Silver heart: You get one copy of Aadarsh Gaon game kit including all goals cards, actions spaces, tokens and game guidebook.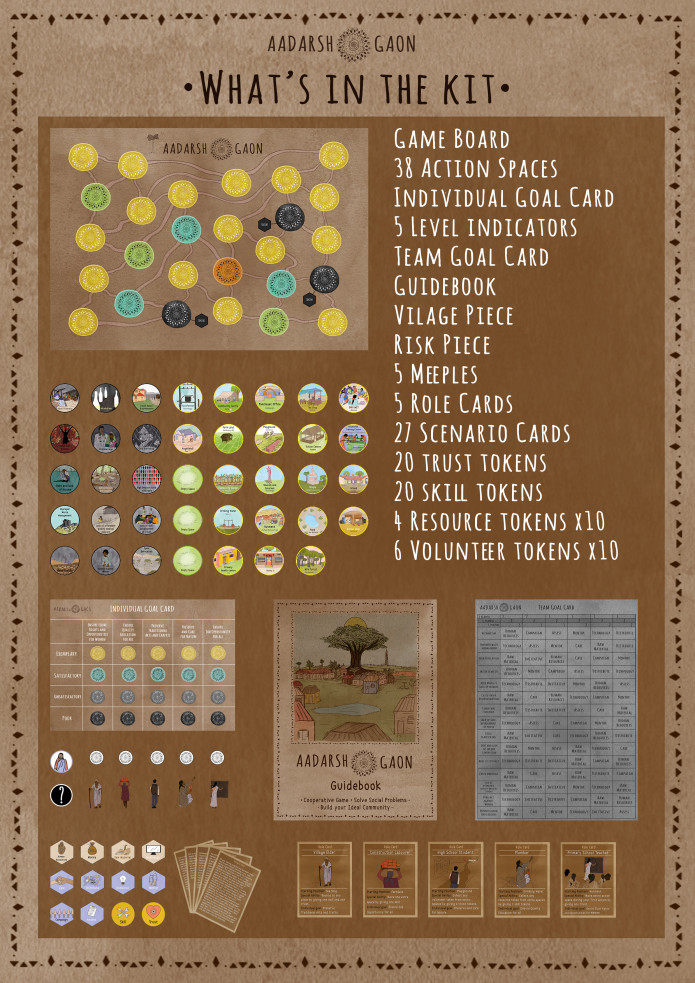 Golden heart: You know deep inside your heart if you are a golden heart. If you are one, you will be contributing to our cause of building tools for constructive community engagement. Your extra support will cover the expenses of producing an Aadarsh Gaon game kit and use it the communities that require this the most.
So you get a one full game kit of Aadarsh Gaon and we will ship one game kit to one of the villages in the Amrita SeRVe project where this game kit will be used as a teaching tool.
Read more about the villages and the Amrita SeRVe project: https://amritaserve.org/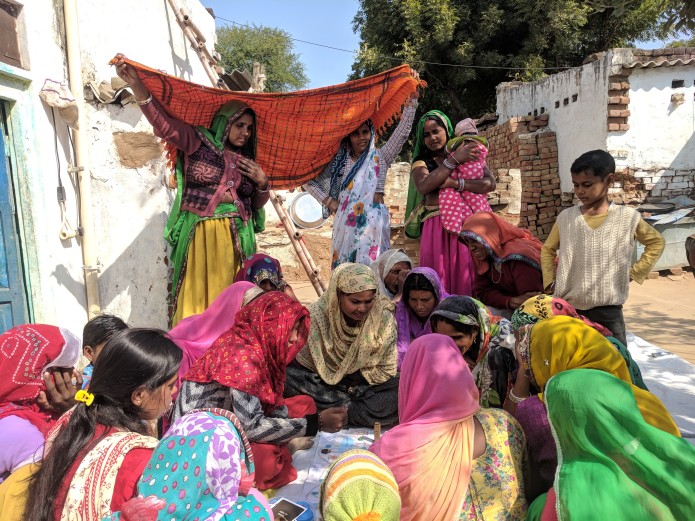 Village women in Kanti, Haryana playing one of our prototypes with our field expert, Seema Chowdhury. The group devised a plan to solve their social problems in their community after this gameplay.
To Support visit https://www.indiegogo.com/projects/aadarsh-gaon-the-social-problem-solving-game-women-community#/